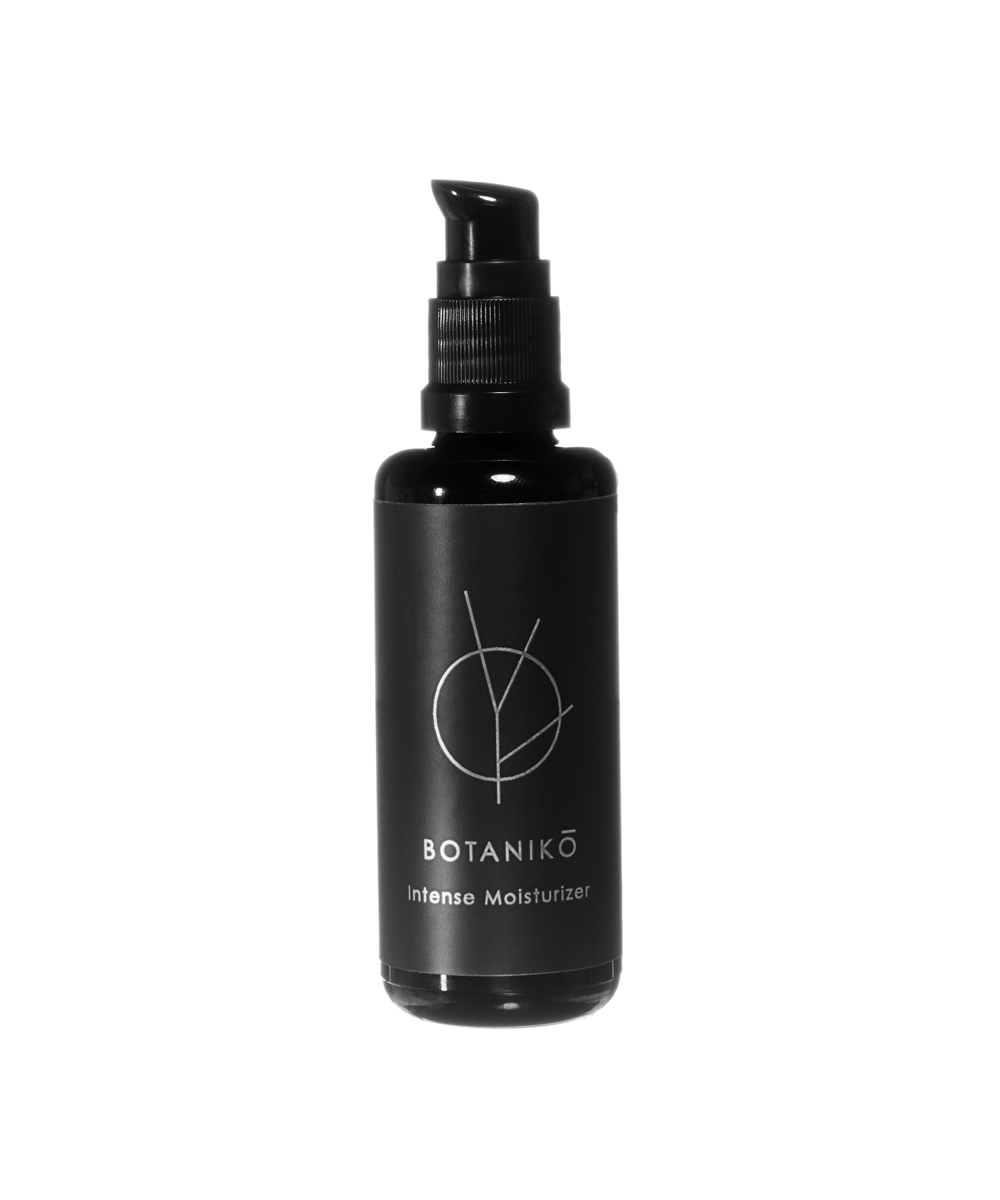 intense moisturizer
This light moisturizing gel is great for all skin types, offering intense saturation of ingredients that will nourish while moisturizing the skin's upper layers. It is great for skin that suffers from dehydration or scaly skin conditions. Botanical extracts of watermelon, rosehip seed, wheat germ, green tea and ginkgo biloba are intensely moisturizing and nutritious to the skin while green tea detoxifies.
Questions about this product?
info@botanikoskin.com / 205 568 7277
Note: Item pick-up is available at The Pantry in Crestline Village. Please call the phone number above to schedule pick up time. Select pick up location upon checkout.
Who Is It For?
All skin types lacking moisture.
When / How
Apply a small amount over the entire face after cleansing avoiding eye area.
Complete List of Ingredients
Mountain Mint & Lemongrass hydrosol, PEG 150 pentaerythrityl tetrasterate, water, Licorice extract, DMAE, phenoxyethanol & caprylyl glycol & Sorbic acid
ACTIVE FORMULA
Licorice
Produced from the roots and rhizomes of the Glycyrrhiza glabra. A multi-functional botanical, the polysaccharide fraction has shown remarkable immunomodulatory activity, stimulating cell regeneration and hence anti-aging properties. Anti-irritant, antimicrobial, photo-protector, inhibition of tyrosinase/skin de-pigmentation.
DMAE 1%
Antioxidant, which offers protection from free radical damage, gives the instant gratification of tightening the skin upon application.
Mountain Mint and Lemongrass Hydrosol (0.5%)
Astringent and cleansing.
Pseudoalteromonas Ferment Extract
Helps skin retain moisture and bind moisture to the cells.